Toni Braxton & Birdman Might Be Back Together — Get All The Details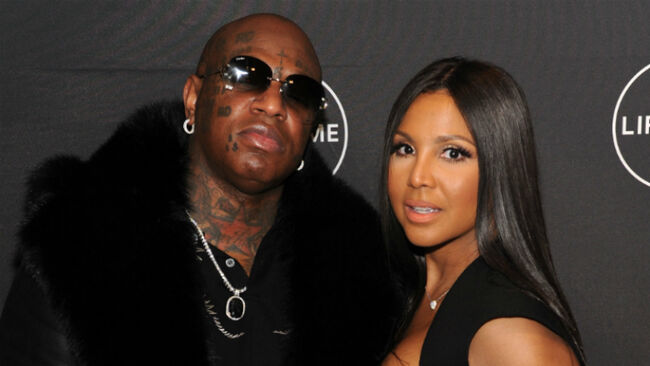 Toni Braxton and Birdman may be rekindling their romance.
Less than a month after announcing that they called off their engagement, Birdman surprised Toni onstage at her Atlanta concert on Wednesday (January 24). While at first, the "Un-Break My Heart" singer appeared to be caught off guard by the "Designer Caskets" rapper's presence, she ultimately welcomed the surprise and called Birdman over to her. After staring into each other's eyes for a few seconds, Toni went in for the hug and the two held each other while rocking side-to-side. Clearly not wanting the moment to end, Toni pulled Birdman offstage, affirming what the crowd already suspected was a reconciliation between the two.
As previously reported, Birdman confirmed his split from Toni just days into the New Year when he wrote, "It's over..." to his Instagram Story before clearing his entire IG account of all photos. Around the same time, Toni also addressed their split on Instagram. She captioned a photo of her wearing a red plunging-neck gown: "Starting a new chapter isn't always an easy choice...but ALWAYS choose to be chosen. Cheers to a new year 🥂." She too removed all photos from her Instagram account.
As fans know, Toni and Birdman, who were friends for 17 years, announced their engagement in February 2018. And in November, the 51-year-old singer revealed that she and Birdman were planning to get married before the end of the year. "He said I have to pick a date by the end of the year," she said on E! News' Daily Pop. "We have to get married before the year is out... He said, 'Before next year.'"
Photo: Getty Images