Here's How You Can Watch Nipsey Hussle's Memorial Service Live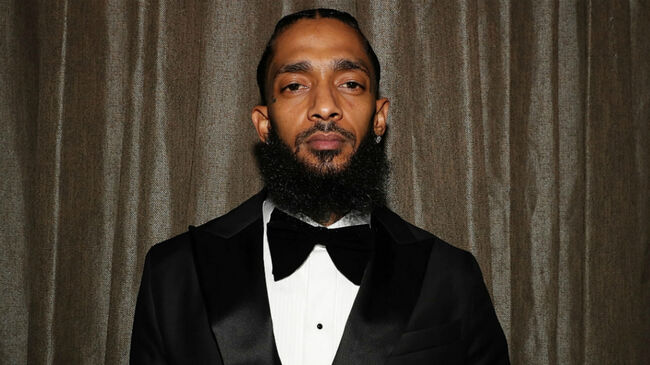 Fans from across the globe will be able to say their final goodbye to Nipsey Hussle on Thursday (April 11).
BET recently announced that will be broadcasting the late rapper and activist's public memorial service, which is being held at Los Angeles' Staples Center from 10 a.m. to 12 p.m. PT, live. The network will also be live-streaming the service on BET News' Facebook Page.
"BET Networks will commemorate his life and legacy by broadcasting Nipsey's funeral service in its entirety beginning Thursday, April 11 at 1 PM ET on BET and BET Digital," the network said in a statement. "BET's commercial-free, live coverage, 'BET REMEMBERS: NIPSEY HUSSLE,' will be anchored by BET News' Marc Lamont Hill who will be joined by entertainment journalist, Gia Peppers."
As fans know, the move came after complimentary tickets for the service sold out in minutes. While the venue is a large arena, Staples Center seats only 21,000 people.
The celebrated rapper and activist's friends and family shared the details of his memorial service on Monday (April 8). "Join Us for the Celebration of the Life & Legacy of Nipsey Hussle," read the Instagram caption of the memorial service announcement, which featured a photo of Nipsey in an all-white suit with angel wings.
Following the service, the Grammy-nominated artist will take one last victory lap around Los Angeles as part of his funeral procession. According to TMZ, Nipsey's casket will cover just over 25 miles, traveling through South L.A. to a few important landmarks, including his Marathon clothing store, where he was fatally shot on March 31.
Sources told the entertainment news site, "Nipsey's family wanted to make sure the community got an opportunity to pay respects along the route because most people won't be able to attend the memorial."
The funeral procession is expected to take about an hour and a half, ending at a funeral home in Crenshaw, TMZ reports.
Photo: Getty Images