Rihanna & Childish Gambino Star In 'Guava Island' Teaser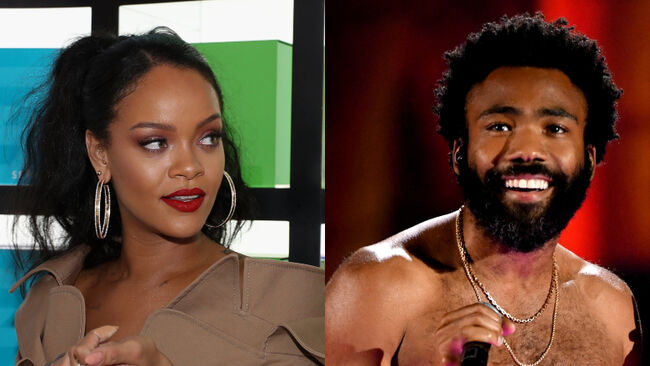 Rihanna and Childish Gambino are gearing up for the release of their film Guava Island.
In preparation of the movie's weekend release, Amazon dropped a 15-second teaser on Wednesday (April 10), revealing that the highly anticipated movie will be made available on the streaming platform Saturday (April 13) at 12:01 a.m.
According to a news release, per the New York Times, the film will premiere on Thursday (April 11) at a specially constructed theater at Coachella Music Festival. It will then be made available to stream for free on Amazon for 18 hours, from 3 a.m. to 9 p.m. ET on Saturday (April 12), before becoming available for purchase on the streaming platform, where it will remain available for Prime Video members.
"I'm really humbled having the opportunity to present something this timely and timeless," Childish Gambino, a.k.a Donald Glover, said of the film, which also stars Letitia Wright and Nonso Anozie. "Between Rihanna and the people of Cuba, this is one of my favorite projects I've ever worked on."
Fans have been waiting to see Guava Island since news of the project hit the web in Summer 2018 after both Rihanna and Donald teased the project.
"Guava Island is the end result of four incredible weeks spent in Cuba with some of the most inspiring creative talents I've ever met," said director Hiro Murai. "Designers, performers, musicians, and filmmakers came together from all over the world to create this crazy fever dream of a production."
Photo: Getty Images