South Carolina Schools Are Closing Early For Beyoncé & Jay-Z's Concert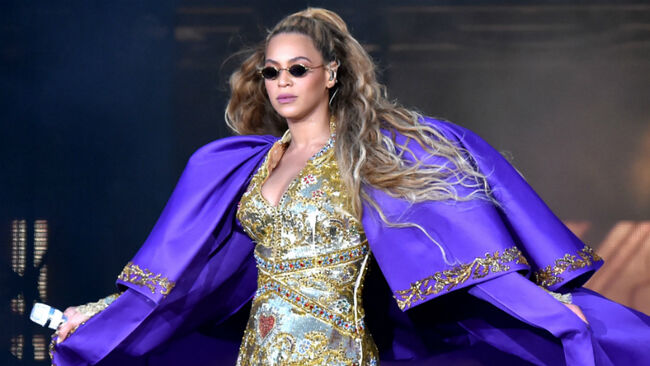 Is it too late to enroll in a South Carolina public school? (Asking for a friend)
The Richard 1 School district in South Carolina has taken a page out of Beyoncé's "Bow Down B*tches" handbook and decided to give their students a half day in honor of Bey and Jay-Z's "On The Run II Tour."
Six schools in the district will observe what many have deemed "Beyoncé Day" on August 21. The school district's officials — who are clearly hardcore Beyoncé fans concerned, cautious citizens — decided to dismiss students early to ensure buses do not get caught in the predicted heavy traffic going to the show.
"The early dismissal schedule will help reduce the likelihood that buses with routes that go through or near that area will be delayed by the traffic," a district rep noted in an email to students and parents.
The concert is being held at the University of South Carolina's Williams-Brice Stadium in Columbia, S.C, which seats 80,000 people.
While Bey has yet to comment on the schools' early closures, we're sure her response would go a little something like this (probably): "You ain't talking about nothing, I ain't got no time. Got that dinero on my mind."
South Carolina's decision to allow its students a half-day in the name of Queen Bey comes after Minnesota decided to officially name August 8 Beyoncé and Jay-Z day, following the couple's "On The Run II" tour stop in Minneapolis.
"Through their lives and music, Beyoncé and Jay-Z have inspired Minnesotans, and music fans around the world," Governor Mark Dayton wrote in the proclamation.
Check it out below!