Princess Eugenie's Wedding Will Be Fancier Than Meghan Markle's
If you thought Prince Harry and Meghan Markle's wedding was a spectacle, Princess Eugenie is here to show you how fancy a royal wedding can truly be. According to the wedding invitations, Princess Eugenie and her fiancé Jack Brooksbank are requiring guests to adhere to a very strict dress code.
For Eugenie and Jack's upcoming nuptials, women must wear day dresses and hats, which is standard wedding attire in England. The men, however, must take it up a notch. Instead of wearing a regular suit, the men are require to wear a morning suit.
So, what, exactly is a morning suit? According to GQ, a morning suit should be fitted, french cuffs, and have an S-shape silhouette that falls below the bottom in the back. Prince Harry was spotted wearing a morning suit at the wedding of a friend earlier this summer. Very dashing.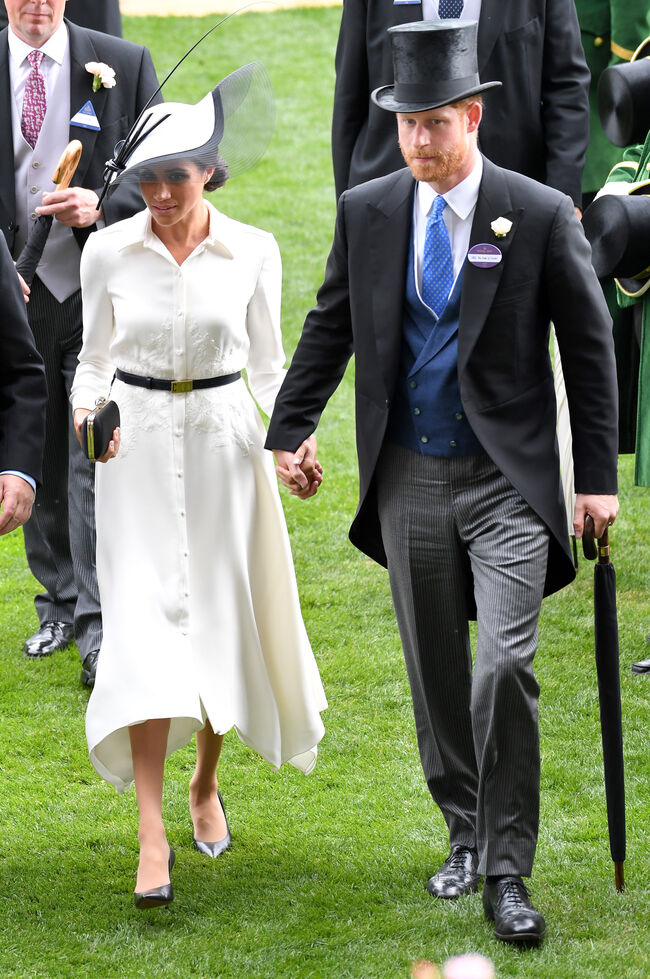 At the Duke and Duchess's royal wedding earlier this year did not require the gentleman in attendance to wear morning suits. The dress code for their wedding simply asked that men wear lounge suits, which is much more relaxed formal attire.
Town & Country reports that Eugenie and Jack will send out further instructions on their required dress code as the wedding gets closer. The happy couple is set to wed on Oct. 12th at Windsor Castle.