You Won't Believe John Legend & Chrissy Teigen's Holiday Food Traditions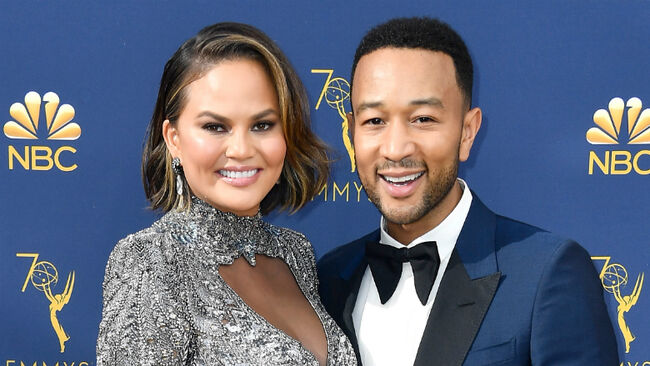 John Legend kicked off his nationwide Legendary Christmas Tour on November 15th, but not before making sure he'd have access to his beloved Postmates for each and every tour stop.
For a guy who's placed orders in 27 different cities, from 212 different stores, and with more than 3000 items delivered for a total of 657 orders, let's just say, John does not mess around when it comes to his food delivery. And since he'll be on the road during Thanksgiving, he's ready to call in the cavalry, well Postmates that is, to get his pre-Thanksgiving needs.
The "Love Me Now" singer admitted that he always uses the food delivery service for the November holiday as he and his wife Chrissy Teigen have a family tradition of ordering Pho the day before Thanksgiving. "We are so used to traditional Thanksgiving meals, we just want to do something different for the day before," he explained in Postmate's new holiday series The Receipt. "[Pho is] perfect."
Not to mention, he and Chrissy also have a holiday tradition of ordering McDonald's for Christmas Eve. While the "Silver Bells" singer tried to put the golden arches cravings all on Chrissy, saying it's a "Chrissy tradition for sure," the couple has used Postmates to deliver Mickey D's two years in a row.
John and Chrissy also use Postmates for some dishes for their Chrismas dinner. "We cheat when it comes to ham because Chrissy doesn't get any joy from making her own ham so she figures why not just order Honey Baked ham?" John said. "But, our new obsession is Beef Wellington and we've decided that Beef Wellington is our go-to Christmas main dish from now on."
The couple rounds out their holiday food delivery trifecta by ordering food for their legendary New Year's party. Another one of his and Chrissy's favorites (emphasis on Chrissy), is Hooters, and the two use Postmates to deliver their famous wings.