A Fan Faked A Marriage Proposal To Meet Mariah Carey & She Was Shook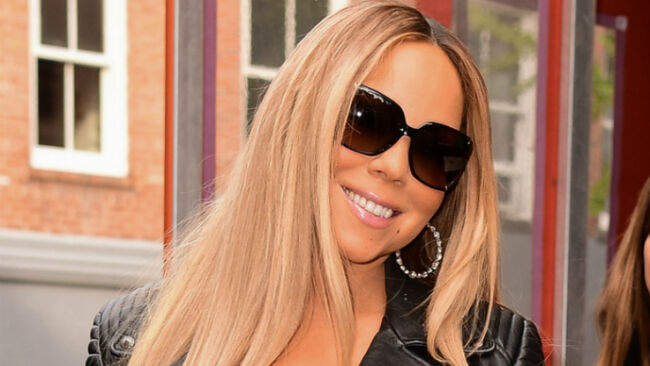 Mariah Carey's fans love them some Mariah Carey and they will do just about anything for their Queen Mother.
While on Watch What Happens Live with Andy Cohen on Monday (November 19), a Lamb (the name Mariah's hardcore fans call themselves) made a shocking confession about what they did to meet their mama Lamb at one of her concerts.
"Darling, I have to apologize," the fan said after calling in to ask a question on the late-night show. "I faked a marriage proposal once at your Vegas show and you were so sweet and invited us backstage. I didn't know how [else] to get your attention."
"You really faked it?" a shocked Mariah asked.
"I did darling," he admitted. "I felt horrible lying to you but... I had to." Mariah then surprisingly responded: "You know what? I can't believe you did that but I ain't mad at you. I ain't mad at you." And just to be sure that the prank was, in fact, a prank, she asked for a little clarification about the fan's current relationship status. "So you're not married?" she said.
"Oh no, darling. Oh no!" he jokingly replied. The hilarious moment ended with Mariah saying she forgives him.
To see how the whole thing went down, watch the video below! (The call comes in around the 2:20 mark)