R. Kelly Accused Of Physically Abusing Ex-Girlfriend Halle Calhoun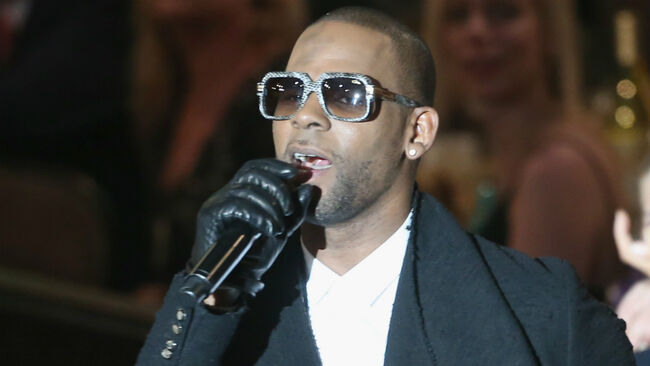 R. Kelly is being accused of physically attacking his ex-girlfriend Halle Calhoun back in 2017.
According to TMZ, the disgraced singer, who is currently under criminal investigation for sexual abuse, went into a jealous rage, with things turning physical, after one of his concerts. While R. Kelly's camp denies the allegations, sources connected to Halle told the gossip site that when Halle, who was 19 or 20-years-old at the time, was attending one of Kelly's 2017 concerts he came backstage and accused her of looking at another man. Halle reportedly responded by shoving Kelly, who then allegedly retaliated "by grabbing her by her clothes around her neck and tossing her like a rag doll into a wall," TMZ reports.
The alleged incident reportedly went down in front of multiple witnesses including, Joycelyn Savage and Azriel Clary, both of whom are currently living with Kelly despite their families claiming they are being held against their will and are victims of Kelly's brainwashing. As previously reported, Joycelyn and Azriel's families appeared in the gut-wrenching documentary series Surviving R. Kelly, which sent shockwaves throughout audiences with its gripping and harrowing recounts of Kelly's alleged sexual abuse — told by seven alleged survivors — over the last 20-plus years.
Sources also told TMZ that there were at least two other violent incidents between Kelly and Halle, including one where the 52-year-old singer allegedly slapped Halle because he thought she had looked at a group of men when they entered a hotel.