Kanye West & Kim Kardashian Back Out Of $14 Million Condo Deal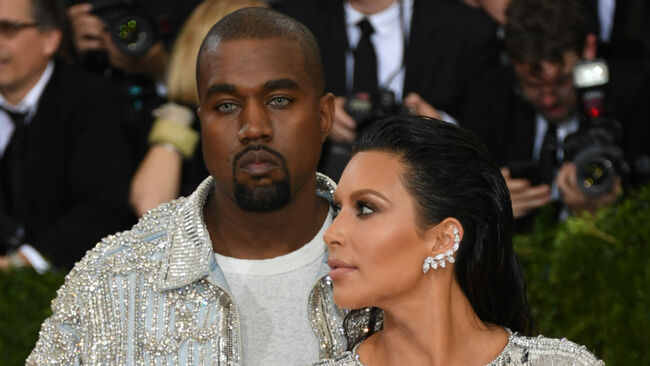 Thank u, next! Kim Kardashian and Kanye West 's $14 million condo was not quite everything they hoped it would be.
According to TMZ, the couple is "no longer going through with the deal after deciding their money would be better spent on a piece of property that's more private and secluded." (Talk about a quick turn around)
As previously reported, Ye gifted his wife the $14 million condo for Christmas . TMZ reported at the time that the "I Love It" rapper surprised Kim on Christmas day with "a mega-unit in a super, super exclusive Miami Beach condo building," Faena House , dubbed "Billionaire Beach Bunker." The unit was said to be 4,700 square feet with 4 bedrooms, 5 1/2 bathrooms, and also feature a huge terrace. The 18-story building, which is reportedly occupied by "hedge fund gazillionaires," also has a gym, pool, and spa. While it sounds like a dream, it wasn't exactly Kim and Kanye's.
Since the couple is back on the hunt for a vacation house, they are reportedly "looking into real estate in the Bahamas and other tropical destinations" they believe their whole family will enjoy visiting. However, their last minute decision to drop out of their Miami condo deal has cost them $600,000. Because they backed out of buying the luxury estate after starting the paperwork, Kim and Ye are reportedly losing their $600,000 down payment. However, as any Kardashian fan can tell you, Kim can literally make that back (and more) with one sponsored Instagram post. (Oh to be a Kardashian!)
Photo: Getty Images