Ciara Is 'Officially A Harvard Alumna': 'Never Stop Believing'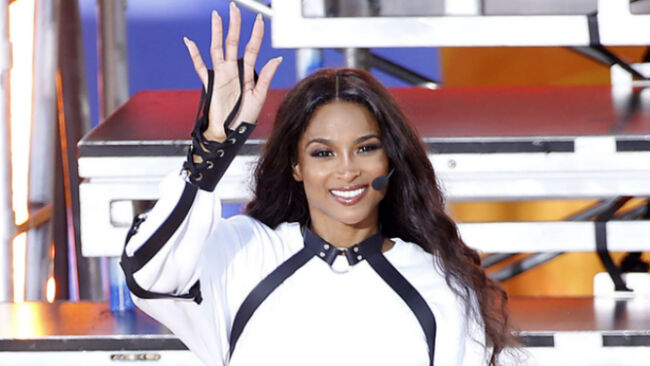 Ciara has completed her Harvard business course!
The "Thinkin Bout You" singer announced her completion of the four-day class, known as BEMS (Business of Entertainment, Media and Sports program), on Instagram Monday (June 3). "I'm officially a @Harvard Alumna and this is my mood," she captioned a boomerang of her dancing with one of her Harvard professors. "Never stop believing! Me and my Professor @AnitaElberse @harvardhbs #BEMS #HBS #LevelUp."
Ciara additionally posted an Instagram series that featured a number of photos of her Harvard gear, her in class, and her taking in the Harvard campus. "My College Dream Has Come True and I'll cherish this moment forever," she captioned the post. "What a surreal feeling walking to class everyday, interacting with my classmates, diving into case studies, exploring @Harvard campus and Cambridge! Never stop dreaming. Never stop believing! @HarvardHBS #HBS #BEMS."
Ciara wasn't the only celeb to complete the prestigious course. Chip and Joanna Gaines also showed off their certificates of completion this past week, as well as NBA stars Julius Randle and Luc Mbah a Moute, German soccer star Oliver Kahn, and NCIS actor Eric Olsen, TMZ reports.
As previously reported, the "Level Up" singer announced her acceptance into the Ivy League's Business of Entertainment, Media and Sports program on Instagram last month. "I always dreamt of going to college, but by God's grace, my music career took me on a path that I'm so thankful for. This week I got accepted into Harvard!" she captioned a photo of herself wearing a Harvard sweater. "Words cannot describe my excitement! Thank you [HBS faculty chair] @anitaelberse for a once in in a lifetime opportunity to attend @Harvard BEMS. #WhyNotHER."
Ciara's proud husband Russell Wilson later commented on the post, writing, "Leveling All the way Up! I see you Momma! I can't wait to see our daughter follow in your footsteps! 🙏🏾❤️."
According to the Harvard Business School website, admissions into the 4-day course is "a selective process based on your professional achievement and organizational responsibilities." The program is all about providing "new insight into strategic entertainment business challenges" by teaching its students how to "develop and execute more effective business strategies," "debate and analyze the business and technology trends that are redefining the industry," and "how to launch and manage creative products and portfolios more strategically."