Meek Mill Granted New Hearing With Superior Court Judges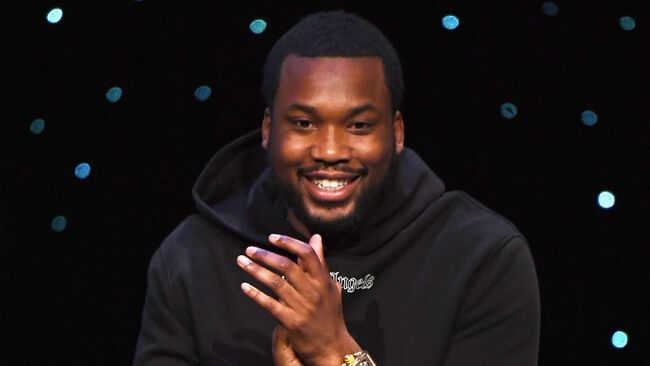 Meek Mill will finally have his day in court.
On Tuesday (June 4), the rapper and prison reform activist's legal team announced that Meek was granted an appellate court hearing with the Superior Court of Pennsylvania. The new hearing, which will consist of Meek's legal team asking the Superior Court to overturn his original conviction, will take palace on July 16 without controversial Judge Genece Brinkley.
"We're looking forward to the oral argument before the Superior Court of Pennsylvania and to, hopefully, having Meek's conviction vacated," Meek's attorney, Jordan Siev, said in a statement. "In light of the District Attorney's recent filing, where he supports the granting of a new trial to Meek and the recusal of Judge Brinkley, we hope to have this injustice rectified once and for all."
Last month, the Philadelphia's District Attorney's office made an unprecedented move by filing documents in Pennsylvania Superior Court, in support of Meek's request for a retrial. In the legal docs, which were obtained by TMZ, the D.A.'s office stated that Judge Brinkley's appearance of bias has been evident throughout the case and therefore proves Meek should be retried.
As fans know, Judge Brinkley sentenced Meek to two to four years behind bars for violating his parole back in November 2017. However, after many called for the 32-year-old rapper's release, citing Brinkley's alleged "unjust" and "bias" ruling, Meek was let out in April 2018. He then appealed the case and asked for a new trial. However, Judge Brinkley refused to grant a retrial, a number of times.
In the legal documents, the D.A.'s office called out Brinkley's alleged bias against Meek, citing "a surprise visit she made to a homeless shelter where Meek was doing court-ordered community service," as backing. The D.A. says Brinkley's visit was inappropriate as it is not at all what judges are supposed to do since court-appointed community service is monitored by probation officers who then report back to the judge.
According to the documents, Brinkley additionally "abused her discretion" when she sentenced Meek to two to four years for "technical violations" of his probation. The D.A. adds that Meek is no threat to the community, has completed drug treatment, and therefore deserves another shot in court without Brinkley as the judge.
Photo: Getty Images