Fox Reveals How 'Empire' Will Handle Jussie Smollett's Exit In Series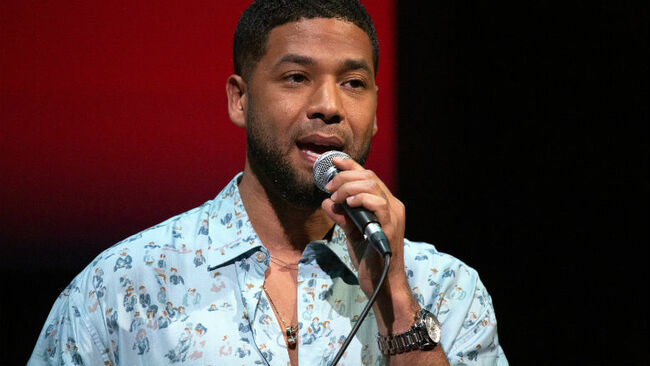 As you know, Jussie Smollett won't appear in the final season of Empire, but Lee Daniels has a plan to make sure that longtime viewers of the series know what happens to his character when it's all said and done.
During the the Television Critics Association summer press tour on Wednesday (August 7), Charlie Collier, CEO of Fox Entertainment, spoke about the fate of Smollet's character. "He's on his honeymoon! [Show co-creator] Lee [Daniels] has spoken a lot about this situation and this story will reflect it," he told reporters. "You'll see pictures of him in the background. He's on his honeymoon in the storyline. Lee and the team have talked a lot about what they're going to do, and there are some surprises at the beginning of this season that you're going to love. And I really think Empire is going to go out just on a high."
While Fox extended the 37-year-old star's contract after his alleged attack, which saw him reportedly stage a hoax hate crime, it was revealed in June that the actor would not be involved in future episodes of the long-running series. "We tried to gather all the information [and] we tried to make a good decision at the time. Lee's right -- there are no plans for Jussie to return to Empire," Collier said during the panel discussion.