Dr. Oz Reveals His Mother Has Alzheimer's: 'I Completely Missed The Signs'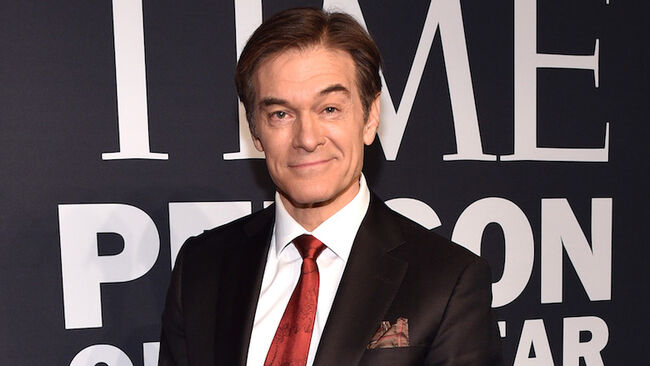 Dr. Mehmet Oz has revealed his mother, Suna Oz, is battling Alzheimer's disease.
The Dr. Oz Show host made the heartbreaking announcement on Instagram Monday morning (September 9). Taking to Instagram after learning about the "devastating" diagnosis, Oz, whose father passed in February, expressed feelings of regret about ignoring the "realization that the signs were there all along."
"When my mom's stubbornness increased, I simply blamed it on her getting older. My sister noticed she started doing her makeup differently for the first time in 60 years, but kept it to herself," Oz writes in the post. "When my mom started giving some of her belongings away to people she barely knew, I thought she was just trying to lighten her load following my father's passing. But these seemingly subtle changes were in fact the first indicators of Alzheimer's."
"It was painful to admit that my mother's health was declining, but doing so allowed us to get her help as soon as possible. You have the power to speak up and say something if you suspect any of the above symptoms in a loved one. Doing so may be uncomfortable, but it just might help slow down the Alzheimer's progression in someone you love," Oz concluded.
Later, in an interview with PEOPLE, Oz opened up about coping with his mother's condition. He likened the painful revelation to "losing my mom twice," adding: "The woman that I love whose bright eyes were there for every experience I've ever had as a child — those eyes are starting to dim. The light that that made her who she was is starting to go out."
Suna, who was diagnosed after the family took her in for testing, currently resides in Turkey under the care of Oz's sister.